Secretary-Treasurer Elizabeth Powell Honored with UFCW Minority Coalition's Addie Wyatt Award
(This article first appeared in the January/February 2020 issue of the American Postal Worker magazine)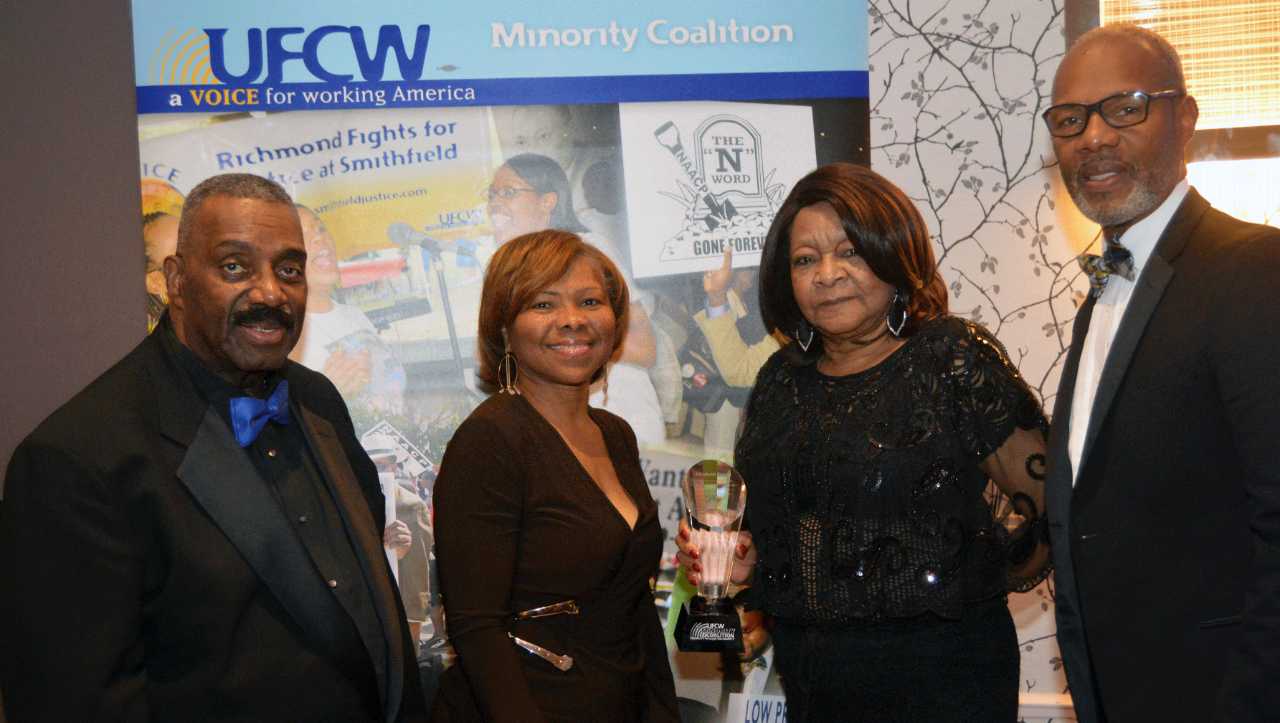 On Nov. 23, 2019, the United Food and Commercial Workers (UFCW) Minority Coalition held its 21st Annual Ball. At the event, APWU Secretary-Treasurer Elizabeth "Liz" Powell was awarded the Coalition's Addie Wyatt Award, established by the Coalition of Black Trade Unionists in 1987 to recognize a woman who is active in CBTU, her union, her community, politics and other organizations.
Rev. Addie Wyatt (1924-2012), the award's namesake, was elected to local union office in 1953, as the vice president of United Packinghouse Workers of America Local 56. The following year, she became the first female president of the local, and went on to serve as the first female African American international vice president of the UFCW from 1979 until her retirement in 1984. Along the way, Wyatt helped found multiple labor and social justice organizations, including the CBTU, The Coalition of Labor Union Women (CLUW), and the National Organization of Women (NOW).
The UFCW Minority Coalition's Annual Ball is the major fundraising event for the Coalition's charity, Faces of Our Children, an organization that promotes sickle cell disease education and research. Secretary-Treasurer Powell was presented the Addie Wyatt Award by Don Cash, the UFCW Minority Coalition President, and Robin Williams, UFCW International Vice President.
Stay in touch with your union
Subscribe to receive important information from your union.