Health Plan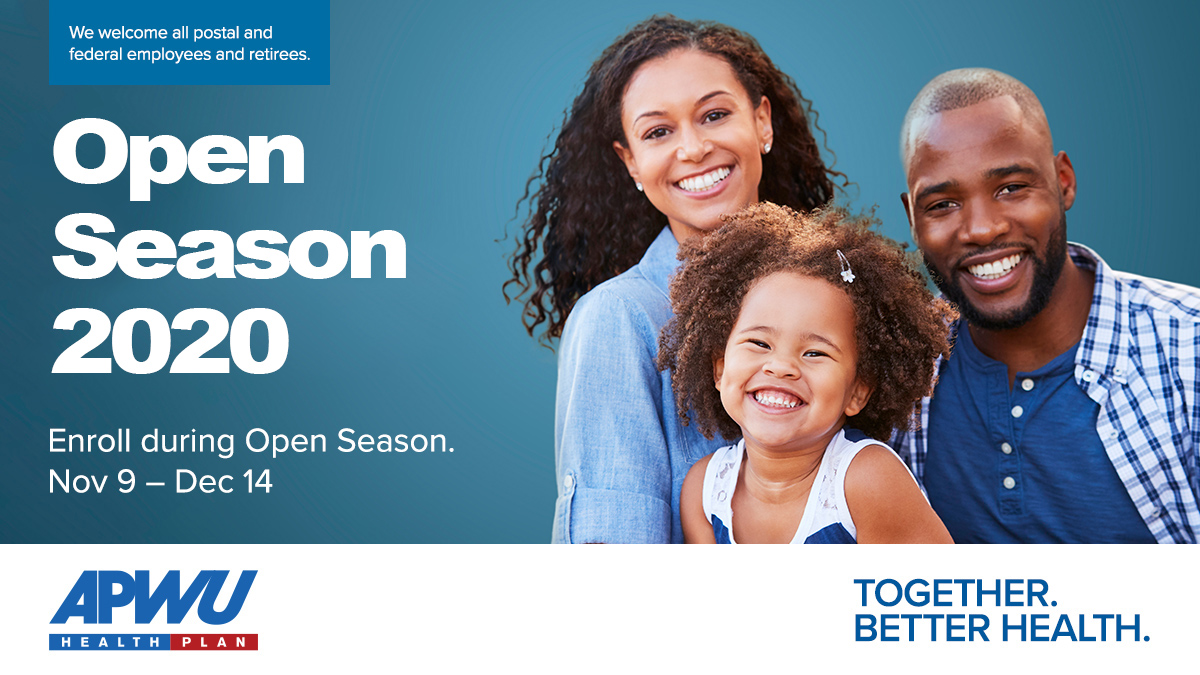 Open Season Hotline: (800) PIC-APWU      

Open Season E-mail: virtualopenseason@apwuhp.com
The APWU Health Plan is one of the five largest health plans in the Federal Employees Health Benefits (FEHB) Program, and has been protecting APWU members, retirees and federal employees since 1960.
The APWU offers two great health care options for postal and federal employees and their families.
For more information, visit the APWU Health Plan Web site, www.apwuhp.com, or call or write to:
APWU Health Plan
799 Cromwell Park Drive
Suites K-Z
Glen Burnie, MD 21061
Tel: 410-424-2852
Claims-related correspondence should be sent to:
APWU Health Plan
PO Box 1358
Glen Burnie, MD 21060-1358
Tel: 800-222-2798
e-mail: information@apwuhp.com
What You Need to Know About Mammograms
(This article first appeared in the September/October 2020 issue of the American Postal Worker magazine)
Membership in an APWU Health Plan has you covered! Although the fight against the novel COVID-19 virus continues to dominate the news cycle, this is a reminder that it has never been more critical to maintain our overall good health.
One of the most important ways to achieve optimum health is to participate in annual screenings. For women age 40 and over, this includes a mammogram. A mammogram is an X-ray picture of the breast. During the procedure, your breasts are compressed between two surfaces to spread out the tissue. Your doctor examines the images to look for signs of cancer.