Columbus, OH 10 Roads Express Drivers Win Huge Union YES! Vote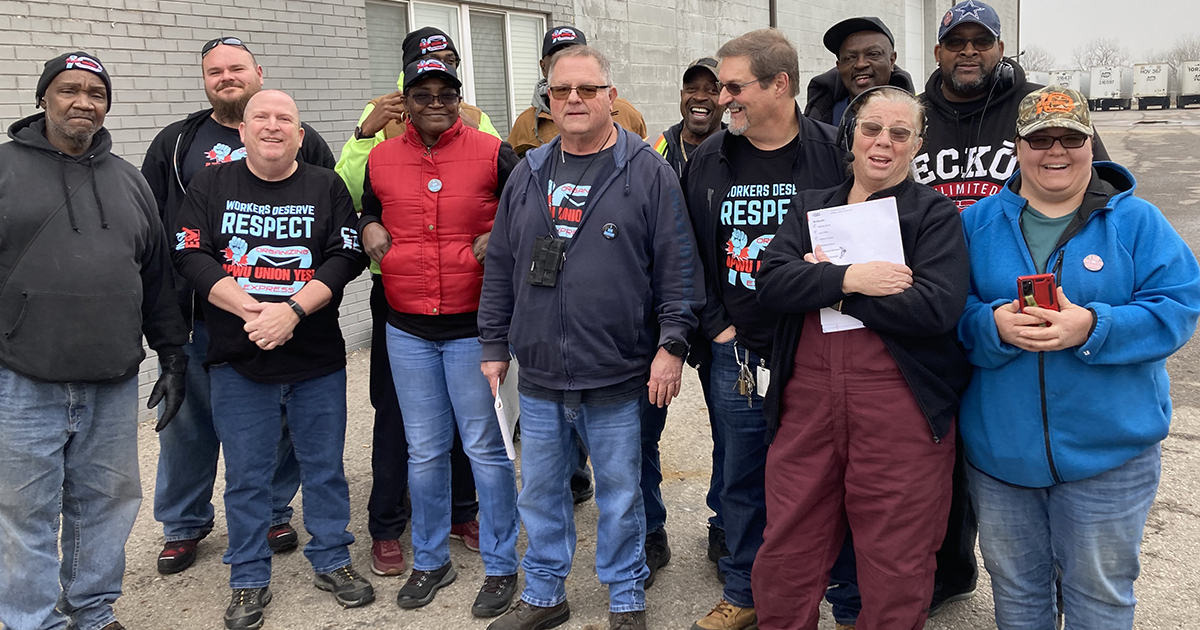 10 Roads Express mail drivers in Columbus, OH have voted to join APWU by a blowout 57-21 margin. The ballots were tallied by the National Labor Relations Board on Jan, 26.
The 75 percent "union yes" vote came on the heels of union victories at 10 Roads Express locations in Harrisburg, PA and Peoria, IL. The company is now the Postal Service's largest trucking contractor and second largest contractor overall.
The drivers came together to build their union after management cut their hours and rescinded a raise they had earned before 10 Road Express's takeover of their previous employer.
The victory came just three weeks after the National Labor Relations Board filed charges against the company for threats of pay cuts, cuts to hours and routes and withholding bonuses.
"We were tired of the company making all the important decisions that affected our lives. We knew the only way we were going to have a true voice and be heard was with a union contract, so we called the American Postal Workers Union," said Paul Hacker, a 10 Roads Express driver. "We want 10 Roads to be successful; but this must be done with both drivers and management together at the table. The drivers are the backbone of this company. We demand that our voices be heard!"
"We welcome these new members into our union and thank our organizers, Chuck McFarland, assigned as lead on the campaign, and Lori Cash, who have worked tirelessly to make this win for workers a reality," said APWU National President, Mark Dimondstein. "As a wave of union organizing sweeps the country, these brave workers have won their right to the protection of a union by building from the ground up. Private sector organizing in the postal industry is a tide that lifts all boats. As these 10 Roads Express workers use their collective voice to win raises and a good union contract, it raises standards everywhere to benefit us all."
Stay in touch with your union
Subscribe to receive important information from your union.